• BTS • Our Story • Team Samayla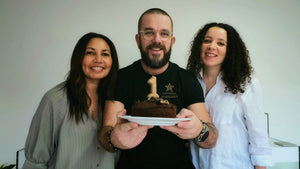 Today is Samayla's 1st Birthday! 15% off on ALL collections this weekend only with code BIRTHDAY15 at the checkout.
We're over the moon with how our little business has grown. Our founder Leanne discovered crystal healing on the path to living a more positive life, and found a love for designing semi-precious gemstone bracelets. From initial creations shared with loved ones, Samayla has become a family business sending energy inspiring jewellery out to over 1500 customers!