• Autumn • Bloodstone • Botswana Agate • Eagle eye • Green Lepidolite • Mookaite • Moonstone • Our Founder • Pietersite • silver leaf jasper • Smoky Quartz
Our founder Leanne rounds up her favourite crystal healing bracelets for Autumn accessorising.
---
• Crystal Healing • Gemstone of the Month • Green Lepidolite • Lepidolite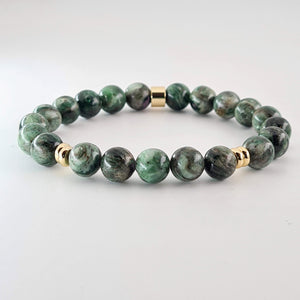 Our may gemstone of the month is the stunning Green Lepidolite! 
Known as the stone of transition, Lepidolite is a powerful stone for healing, growing emotional strength and moving on from past negative habits and behavioural patterns.