• Amethyst • Anxiety • Black Tourmaline • Clear Quartz • Crystal Healing • Crystal Healing Bracelets • Crystal jewellery • Healing properties • Intention Setting • Intention Setting Crystals • Manifestation • Meditation • New Beginnings • Rose Quartz • Samayla • Samayla Jewellery • Smoky Quartz • Spirituality • Stress • Wellbeing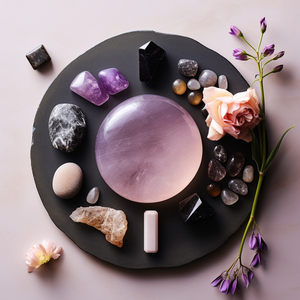 In an ever-accelerating world, anxiety has become an unwelcome companion for many. However, relief may be closer to the earth than you think. Gemstones, nature's own creations, are not just dazzling to look at but are also believed to possess therapeutic properties. This blog will focus on six gemstones that have been highly regarded for their ability to alleviate anxiety. Amethyst: The Calming Purple Marvel. Amethyst, often referred to as a 'natural tranquilliser', is an indispensable gemstone for anyone battling stress and anxiety. Its deep purple hue is more than just pleasing to the eye; it's believed to have calming...
---
• Amethyst • Anxiety • Botswana Agate • Crystal Healing • Lapis Lazuli • Moonstone • Rhodonite • Smoky Quartz • Stress • Sunstone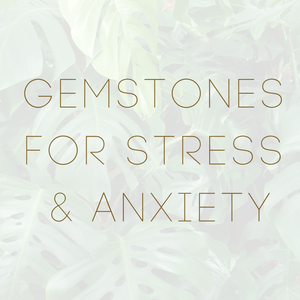 One of our most frequently asked questions is to find stones for relief from stress and anxiety. We often look to our bracelets for reassurance and strength through challenging periods, their natural healing properties inspire the energy we need to stay calm and weather the storm.
We've rounded up some of our favourite stones to help you on your way through the ups and downs of life…