• Autumn • Bloodstone • Botswana Agate • Eagle eye • Green Lepidolite • Mookaite • Moonstone • Our Founder • Pietersite • silver leaf jasper • Smoky Quartz
Our founder Leanne rounds up her favourite crystal healing bracelets for Autumn accessorising.
---
• Aquamarine • Botswana Agate • Gemini • Gemini Sign • Gemstones for Gemini sign • Moonstone • Tigers eye • Zodiac • Zodiac Signs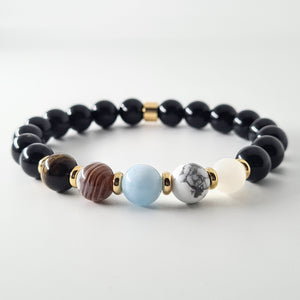 It's officially Gemini season! We're rounding up the balancing gemstones that help to bring out your best Gemini qualities, whilst keeping you stable, inspired and connected to yourself.
---
• Amethyst • Anxiety • Botswana Agate • Crystal Healing • Lapis Lazuli • Moonstone • Rhodonite • Smoky Quartz • Stress • Sunstone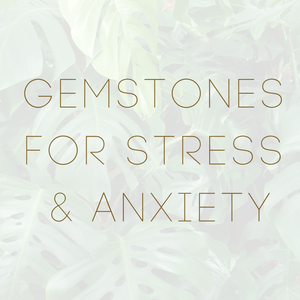 One of our most frequently asked questions is to find stones for relief from stress and anxiety. We often look to our bracelets for reassurance and strength through challenging periods, their natural healing properties inspire the energy we need to stay calm and weather the storm.
We've rounded up some of our favourite stones to help you on your way through the ups and downs of life…